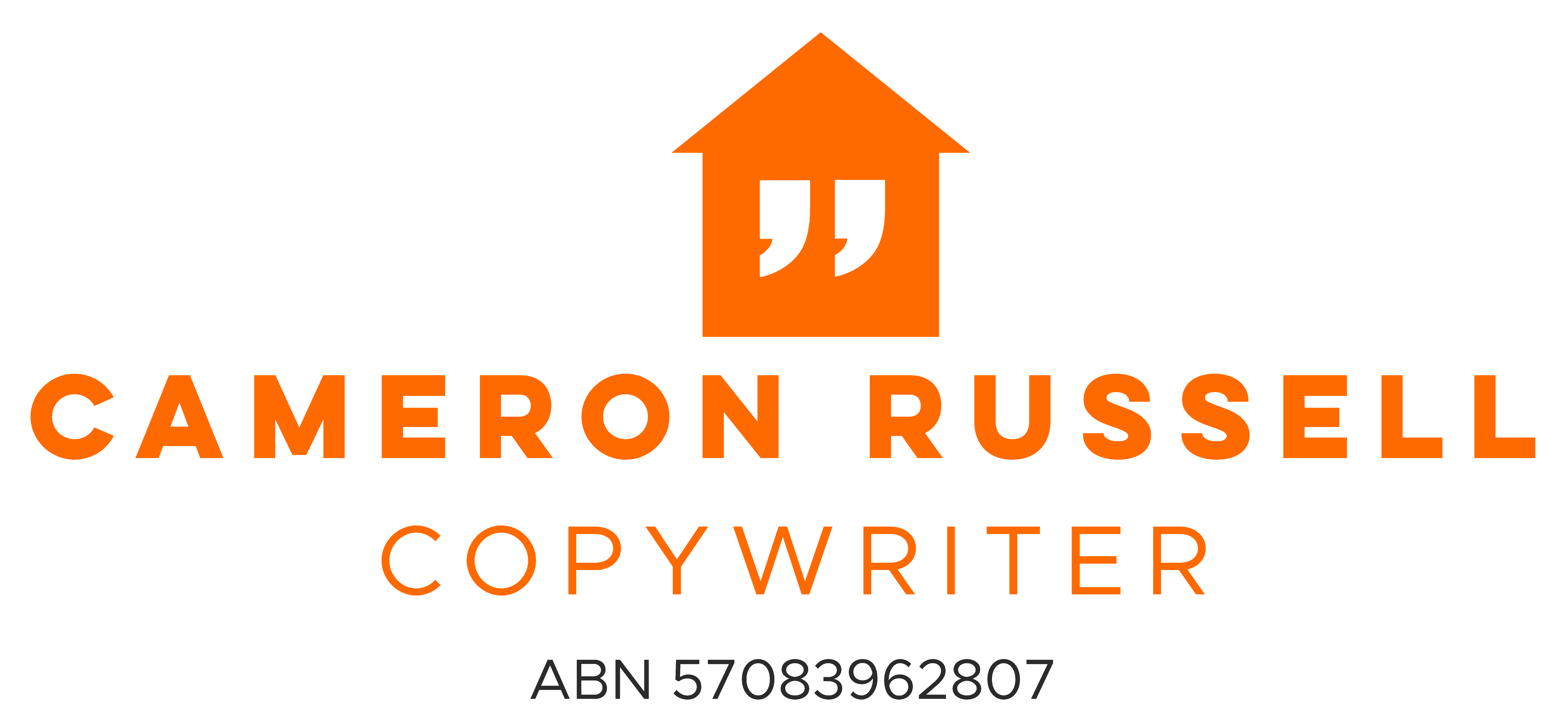 Copywriting service
You have enough to do without trying to write all the property listings - but they still need to be done well or you just won't attract the clientele. The solution is to outsource this writing to an experienced architectural copywriter whom you can trust.
I am a professional copywriter with enormous writing, editorial and architectural experience. You can therefore rest easy that the property's features and opportunities will be strongly promoted.
​​
​
HOW IT WORKS
STEP 1. SEND WHAT YOU HAVE
All I need is the property address and a set of photos showing the interior as well as a couple of photos of the exterior. If you have a floor plan, that is helpful. You can just email these to copywriter@cameronrussell.com.au
If you have a property information form (PIF), please send that too. If something is missing from the photos (e.g. an air-conditioning unit), please mention that in your email.
I will research the property and fill in any gaps, writing information on local attractions, schools, transport, etc.
STEP 2. MENTION ANY ADDITIONAL REQUIREMENTS
I endeavour to provide same-day service. If that is not possible, I will make sure the display listings are completed overnight and are delivered digitally before you arrive at work the next day.
If, however, you have an urgent display listing, just mention that and I will do my very best to complete it even more quickly.
​​
STEP 3. YOUR LISTING IS WRITTEN
I research the property and then write the high-quality listing description with feature dot points (typically an A4 page), as well as dot points for brochures (1/3 of an A4 page). I will email the copy to you within 24 hours at the absolute maximum.
​
I am also available for any other copywriting that you may require, again at the most reasonable rates. Good copy sells the property faster!
​